Youth Growth Stock Trust and the Legacy of Robert H. Short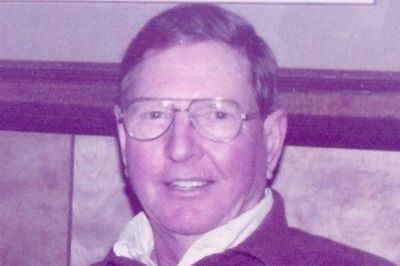 Robert H. Short was born on May 11, 1921, in Greensboro, NC and was one of six children. His father died when he was only 15 years old which forced him to drop out of school at sixteen and go to work. Mr. Short served in the Army in both Africa and Italy during World War II and returned home in 1949 to work in the management program of Burlington Industries. In 1951, he relocated to Fayetteville and began working at Major Appliance Company which he later purchased. During this time, Mr. Short completed night courses to achieve his High School equivalency diploma.   He was an extremely successful businessman and a brilliant investor. He studied the stock market and developed his own investment strategies. In 1983, Mr. Short sold Major Appliance Co. After his retirement he continued to invest in the stock market.
Mr. Short valued education and regretted he did not attend college. This is one of the reasons he was so dedicated to providing scholarship opportunities to deserving youth throughout Cumberland County. Mr. Short never had children of his own, but was truly committed to supporting the youth of Cumberland County. He helped start the first Boys and Girls Club in Fayetteville. Because of his personal success in the stock market, he took a keen interest in the Academy of Finance at Douglas Byrd High School. He was an active member of their advisory board. In 1998, he was recognized by the National Academy Foundation for his unwavering commitment to the Academy of Finance at Douglas Byrd High School.
Mr. Short was also a strong supporter of the United Way. In 1992, he established the Youth Growth Stock Trust with United Way of Cumberland County as the administrator. The trust income can be granted annually for seed money, pilot programs, challenge grants and/or matching gifts for projects, organizations, endeavors and activities which benefit the youth of Cumberland County, NC educationally, physically, emotionally, healthwise, nutritionally, developmentally, recreationally, and in any other manner deemed beneficial to said youth. During his life, he was a generous philanthropist, donating millions to support educational initiatives and student scholarships. Robert H. Short wanted to help students have opportunities that he did not have.
Each year, dozens of grants are awarded with the income from the trust, creating a lasting legacy for Mr. Short.  Interested public schools and 501(c)3 nonprofits may apply through the links below.  
Grant applications are accepted March 1-31 of each year, with a deadline of March 31st at midnight.  Applications are reviewed by a diverse committee of local residents and community leaders. Funding decisions are announced by early May.