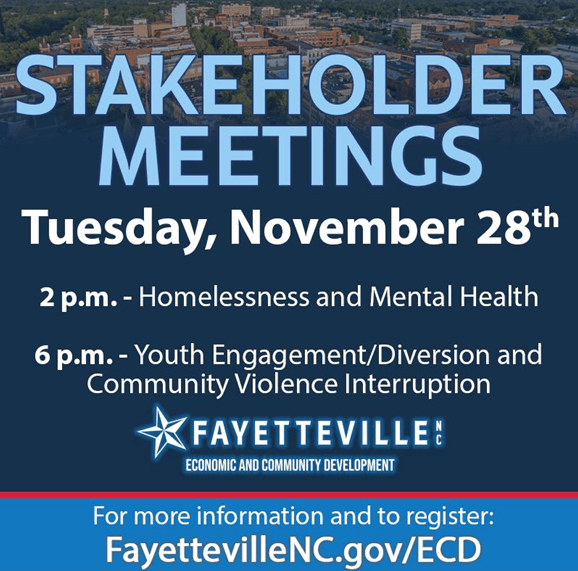 The Economic and Community Development Department is seeking public feedback for the 2023 Annual Action Plan, which covers July 1, 2023, to June 30, 2024.
The City will start the process by hosting two (2) stakeholder sessions for community partners, civic groups, and faith-based organizations.
Meetings will be held on Zoom, and you may join by visiting www.fayettevillenc.gov/ECDzoom
Four additional public meetings will be held in February and March of 2024 for residents to review a draft Annual Action Plan developed following the above stakeholder meetings.