Annual Art Auction -"Home is where HeArt is"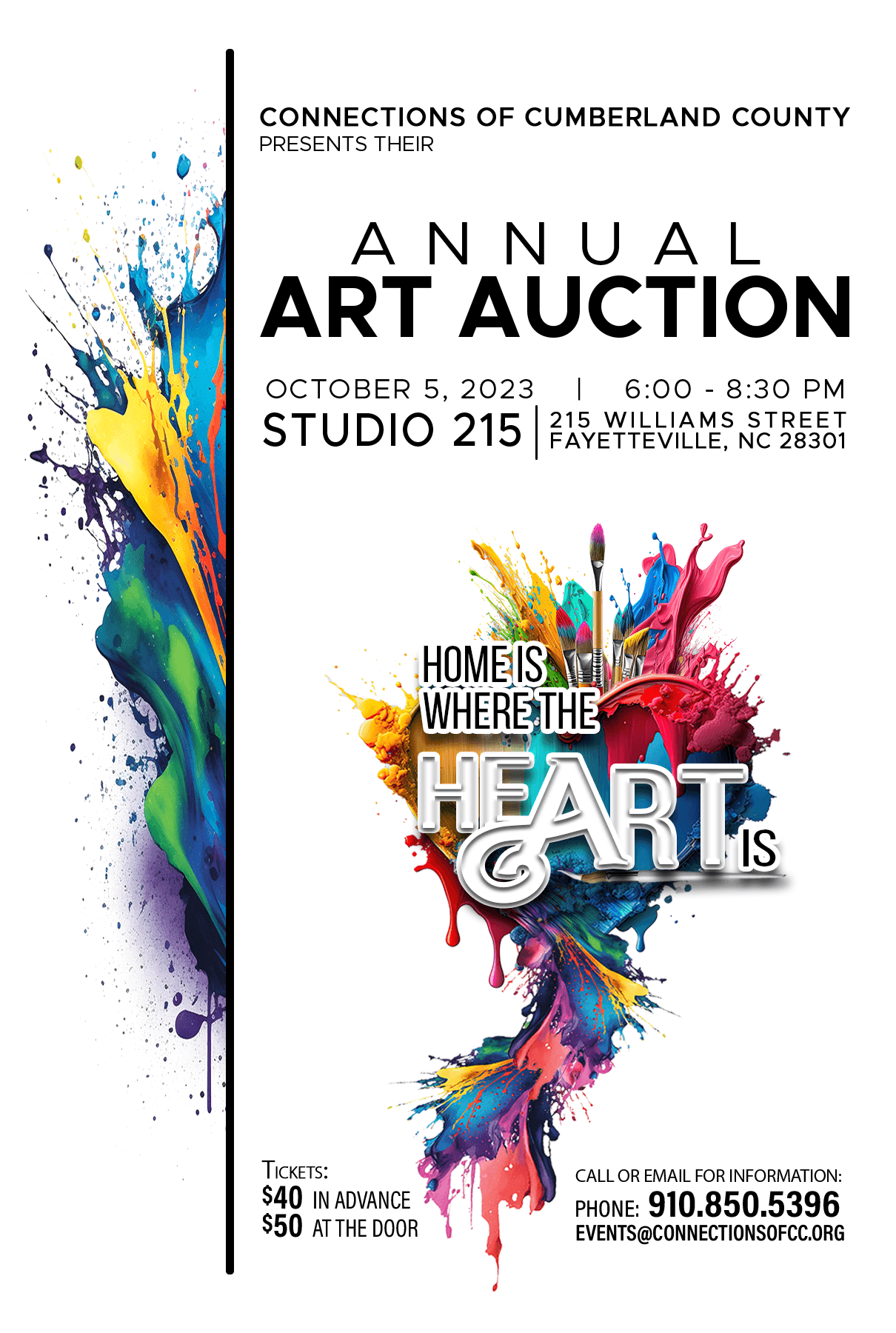 Join our Community Impact Partner, Connections of Cumberland County, for Home Is Where the HeArt Is on October 5, 2023 at Studio 215.
The evening will begin at 6pm and will conclude at 8:30pm. Throughout the event, you will be able to bid on multiple artworks created by our community's local artists. There will be both a silent and live auction.
All proceeds will benefit single women, with or without children, experiencing homelessness or at risk of homelessness.