Greater Life Of Fayetteville Seeking Volunteers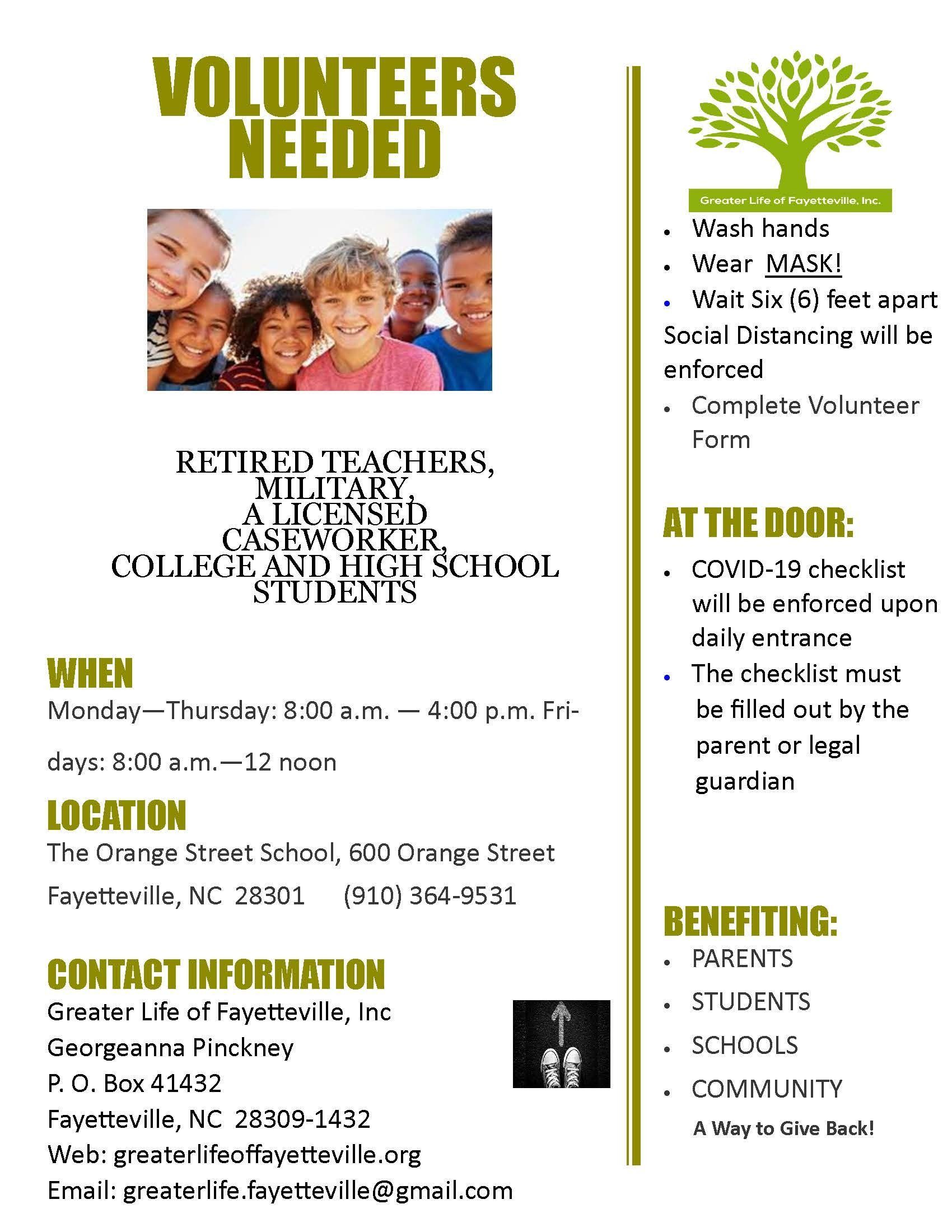 Seek retied teachers, military, licensed caseworkers, college and high school students to assist students enrolled in virtual learning academy.
Hours are: Monday-Thursday, 8:00 am to 4:00 pm. Fridays: 8:00 am to 12:00 pm. Minimum of 2 hours per day required.
Volunteer Application is required.
Fingerprint and background checks from Cumberland County Sheriff's Office required.