The Salvation Army Warehouse Volunteers and Angel Tree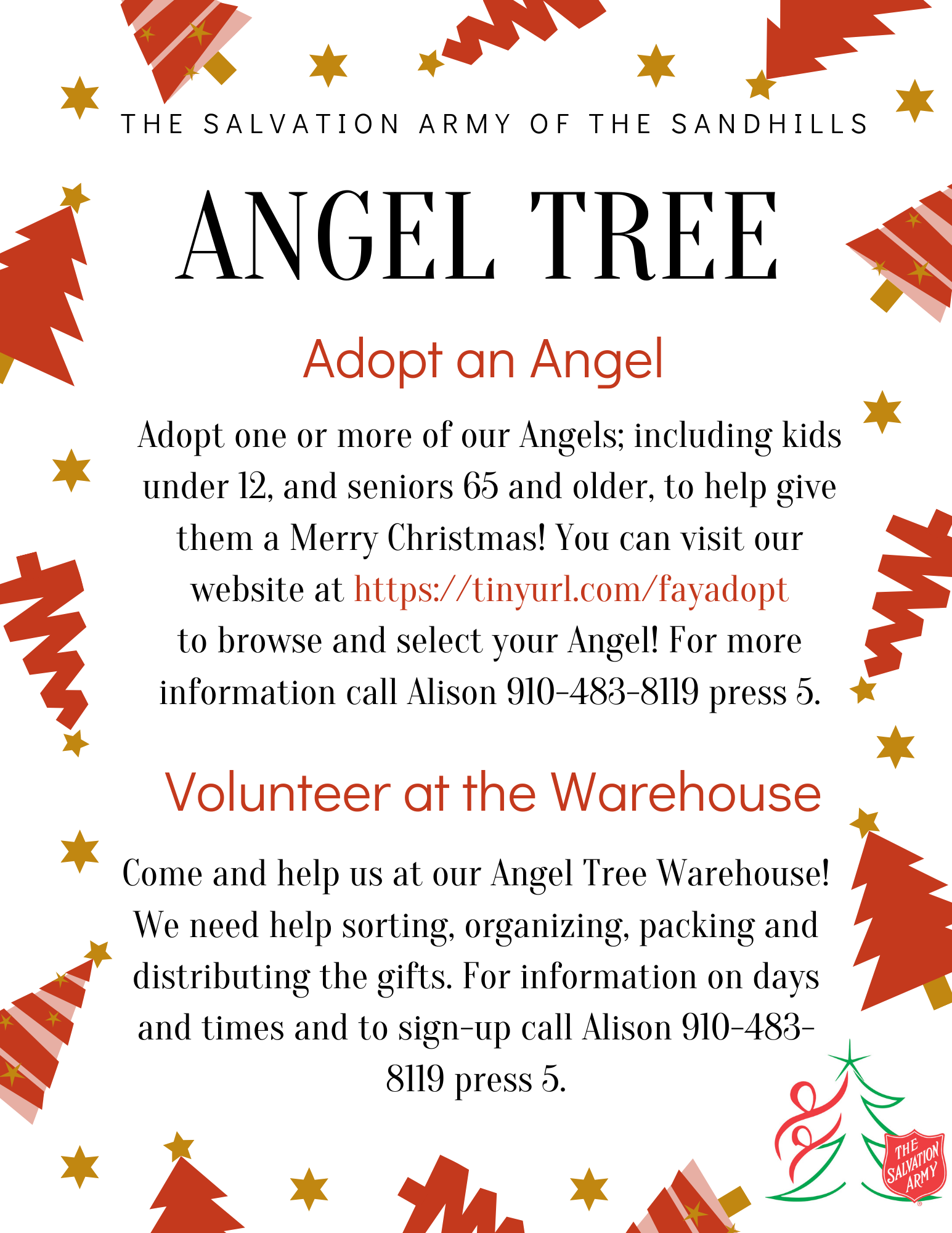 Volunteer at Warehouse-Individuals or groups will sort, organize and pack all the gifts to prepare for distribution. Volunteers will also be needed to assist with the distribution of gifts and clean-up . For dates and times please call Alison at 910-483-8119 ext. 66483.
Adopting an Angel - Individuals or groups to adopt Angels and help kids and seniors have a Merry Christmas! To adopt an Angel visit The Salvation Army website: https://tinyurl.com/fayadopt. To adopt multiple Angels please call Major Cheryl Grider at 910-483-8119 ext. 66483.