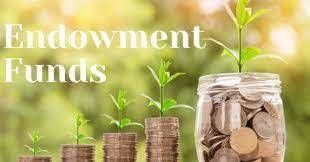 Help us grow the United Way of Cumberland County Endowment Fund
What is an endowment? An endowment is a charitable fund managed by Cumberland Community Foundation (CCF) that provides support for our mission every year, forever!  CCF invests the original gift, distributing to the United Way of Cumberland County annually from the investment income alone, protecting the value of the original gift in order to keep up with inflation as the years go on.  Partnering with Cumberland Community Foundation allows our staff to focus more on our mission and programming, while CCF takes care of the investment and management of our endowment fund for us!  
How to give to the United Way of Cumberland County Endowment:
Give Online- Donate online at https://cumberlandcf.fcsuite.com/erp/donate/create?funit_id=1782
Mail a Check- Mail checks to Cumberland Community Foundation, PO Box 2345, Fayetteville NC 28302.  Please make your check payable to the Cumberland Community Foundation with "United Way Endowment" in the memo line.
Donate Stock- For convenient giving of stock and other securities, CCF has accounts at many major brokerage houses.  Call 910-483-4449 for instructions.
Make a Beneficiary Designation- Designate CCF to receive gifts from 401k, IRA, bank and investment accounts, or insurance as an addition to an endowment in the donor's name, designated for the United Way of Cumberland County Endowment (Always coordinate beneficiary designations with your overall estate plan by consulting with your legal advisor).
Create a Planned Gift- Make a future gift through a charitable remainder trust, a gift in a will, or other estate documents (Always coordinate estate plans by consulting your legal advisor).
For more information on how to contribute to an endowment, contact the staff of CCF at 910-483-4449 or email gifts@cumberlandcf.org