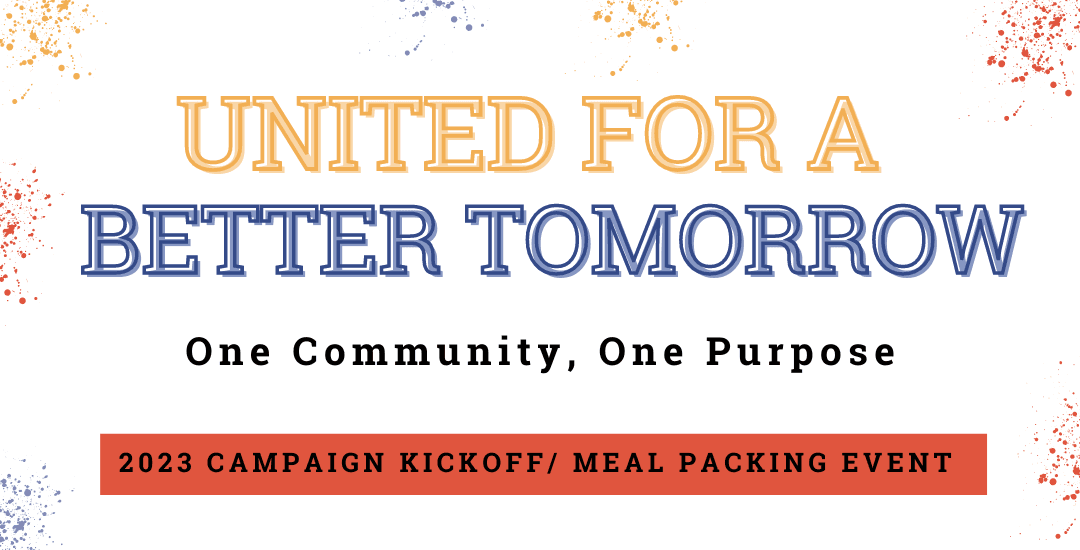 Annual Meal Packing Event-August 24, 2023
Get ready for the upcoming annual Meal Packing Event! Last year, in a span of only two hours, an impressive team of over 300 volunteers joined forces to pack 35,000 meal packets, all of which were donated to Fayetteville Urban Ministry and Catholic Charities.
This year, the United Way of Cumberland County has set a new goal of packing 60,000 meal packets, and we are once again calling upon your support!
While we are fortunate to know where our next meal is coming from, it's important to recognize that many individuals in our community are not as fortunate. On August 24th, let's use our lunch hour to lend a hand to those in need. Together, we can make a significant impact and provide much-needed assistance to our neighbors.
The United Way campaign is centered around improving the quality of lives in Cumberland County, and what better way to launch the campaign than by gathering community leaders and CEOs under the inspiring theme of "UNITED FOR A BETTER TOMORROW" that embodies the positive changes we wish to see in our community!
Please sign-up below. We can't wait to see you! If you have additional questions, contact Amy Navejas at (910) 483-1179 or director@unitedway-cc.org.
Location: Crown Complex
11:00am -1:00pm
1960 Coliseum Dr.
 Fayetteville, NC 28306
---
THANK YOU TO THE 2022 CAMPAIGN KICKOFF LUNCH SPONSOR!